How can my clients proactively affirm their economic growth and attribute it to my program using eCenter Direct?
Economic development organizations are often asked how they have contributed to the success and growth of their clients. But the question is, how does one measure that contribution? And how much of your clients' success and growth can be attributed to your assistance? Only your clients know the answer to these questions and many economic development organizations will survey their clients each year to determine the specific impact they have had on their client base.
Neoserra and eCenter Direct, working together, can also help answer these questions. There are two ways to track whether your assistance contributed to your client's success:
Clients can report their growth directly via the eCenter Direct interface and subsequently attribute their growth to your program;
You can document your clients' economic successes in Neoserra as a milestone or capital infusion record, and then subsequently send them an email asking them to affirm the growth and also attribute it to your program.
In this FAQ we will discuss the first method. In other words, we will discuss how a client can use eCenter Direct to proactively verify (i.e. affirm) that growth took place and to record your contribution (i.e. attribution) towards this growth. In a parallel, but separate FAQ, we will discuss how you can prompt the client to affirm and attribute their growth to your program.
Affirmation
Before we get ahead of ourselves, let's take a look at the definition of the word affirmation: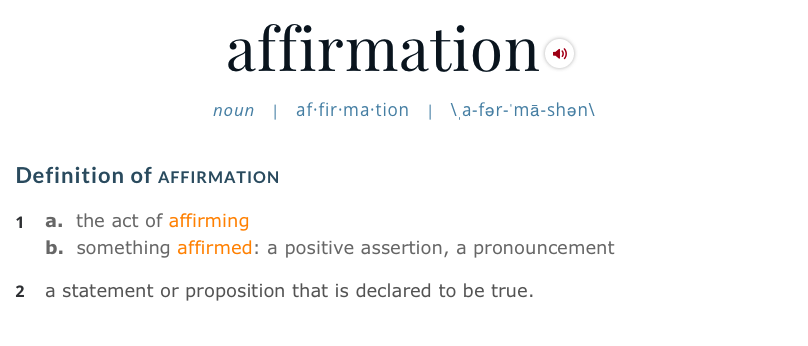 In other words, affirmation of growth is simply an assertion that the growth did, in fact, take place. In Neoserra we will use this field to help you track who confirmed the growth that your clients experienced. It could be a counselor who confirmed the growth via review of the client's financial records, or it could be the client themselves who confirmed the growth via eCenter Direct. When either the primary point of contact for one of your clients and/or the business owner access their eCenter Direct account, and they update their:
Business Start
Full-Time Employee numbers
Part-Time Employee numbers
Export-Related Employee numbers
Annual Gross Revenues
Export-Related Revenues
Annual Profits/Losses
then eCenter Direct will assume that they are always affirming this growth. In other words, they are "making a statement or proposition that is declared to be true." These indicators will then trigger a milestone to be created in your database showing affirmation by the eCenter's user.
Affirmation in and of itself, however, does not yet confirm that your program was responsible for the growth. Next we must take a look at attribution.
Attribution
First, let's review the definition of the word attribution: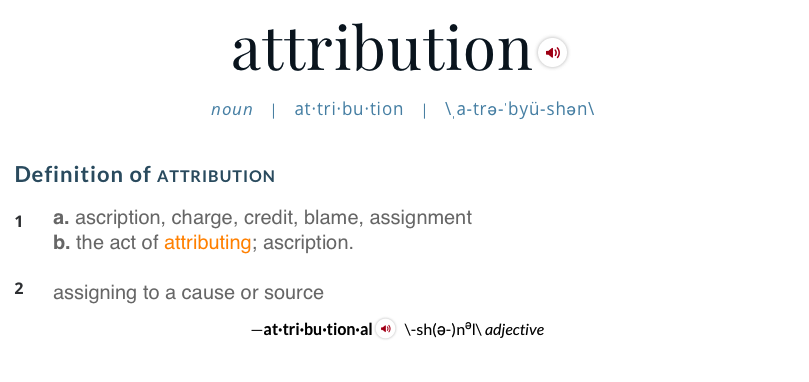 When Neoserra is used in conjunction with eCenter Direct then the attribution fields are designed to indicate whether your center can be credited (either wholly or in part) with the milestone being recorded. When the two products are used together then three "attribution" fields can be seen on the milestone records:
Attribution Source
Attribution Signature
Attribution Date
The "Attribution Source" field is designed to show how/where you were credited with the milestone(s). This field is a customizable pick list that can be used to identify alternate sources, besides eCenter Direct. For example, you may want to have a third-party company survey your clients to determine the impact provided by your program. If so, then you may want to add this third-party entity to the drop down list to indicate that they were able to verify that your program can be credited with the milestone.
The "Attribution Signature" and the "Attribution Date" fields are only available when Neoserra is indeed used in conjunction with eCenter Direct. These fields are automatically updated when a client updates their information on eCenter Direct, assuming the client does attribute the milestones to your program: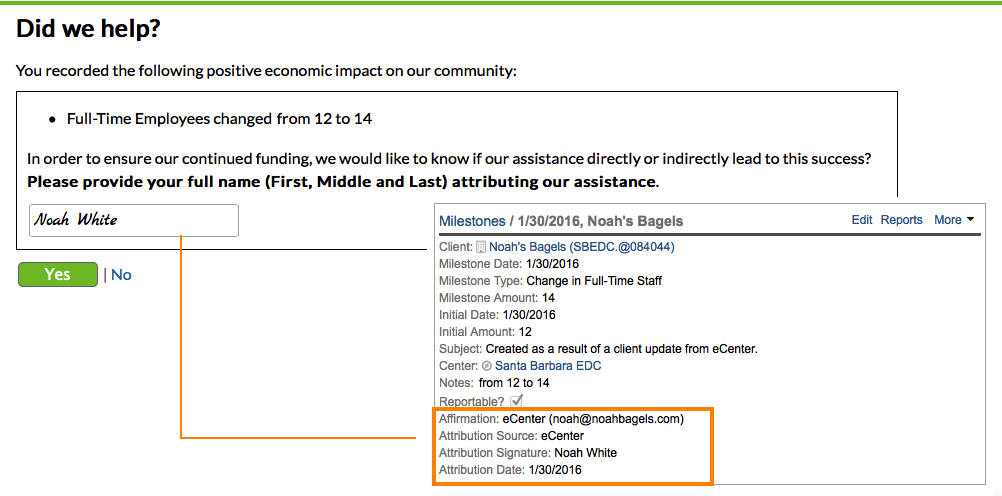 These fields are read-only to preserve the integrity of the data.
Global eCenter Settings
Again, when Neoserra and eCenter Direct are being used together then the client's affirmation is automatically logged when an update is made on eCenter Direct to the jobs and/or revenue fields of a client's record. However, an administrator, in administrator-mode, can disable the "Request attribution of assistance?" under the Administration|Configuration|eCenter Settings menu option in Neoserra:

Furthermore, the administrator can choose to record all milestones generated from eCenter Direct as non-reportable. This would apply not only to the milestones created due to edits made by the client on eCenter Direct, but it would also apply to milestones created as a result of a survey issued via eCenter Direct.
Customizations
As noted above, an administrator, in administrator-mode, can customize the "Attribution Source" pick list; they can update the Global eCenter Settings; and they can also update the "Did we help?" page on eCenter Direct by editing the appropriate eCenter Interface Text templates: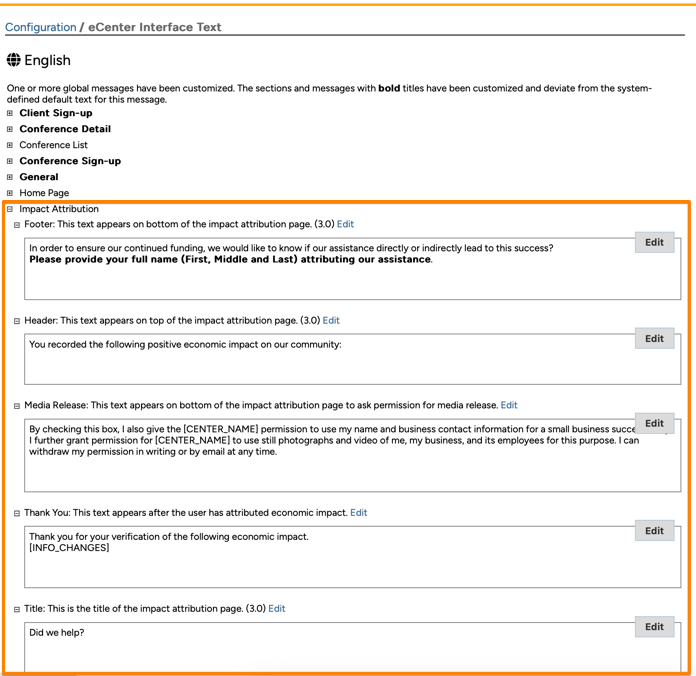 Additionally, each center can update these text blocks for their specific center's operations.
Want more? Browse our extensive list of Neoserra FAQs.