How do I provide my client with helpful hints on their new client sign-up application?
Your database administrator, in administrator-mode, can provide field sensitive help for fields found on the client-sign up form and on the event registration form on eCenter Direct. In fact, the same help provided to your clients can also be enabled for your Neoserra users. Some initial help information has been provided but can be overwritten or disabled, as desired.
How to add Context-Sensitive Help
Administrators, in administrator-mode can go to Administration|Configuration|Field Help and add help to any field they want on any of the data entry forms: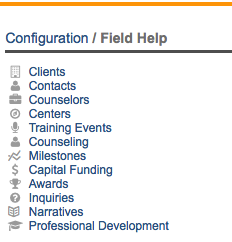 Click on the form where you want to add the help and then click on the specific field to be edited. As noted above, some help has been pre-entered into the system but this can be overwritten or disabled: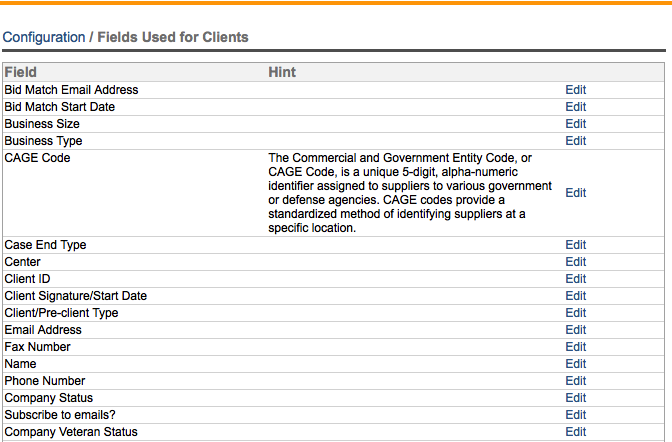 The user-defined fields are all listed at the bottom of the page. Click the "Edit" link next to the field you want to modify and enter in your help text: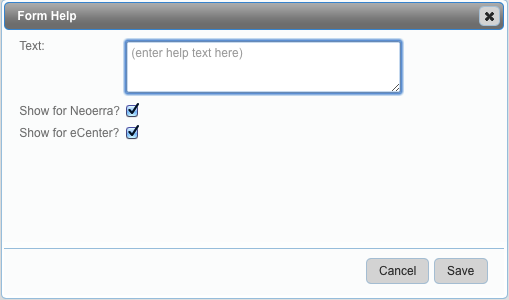 The text field supports full HTML editing thus allowing you to add hyperlinks and custom formatting, as appropriate.
A check box will control whether the help is displayed on Neoserra, on eCenter Direct, or on both. Keep in mind that if a field is disabled on the data entry form, then the help information will not display. Furthermore, some fields may be presented under the "Field Help" menu option but these forms and fields are currently not available on eCenter Direct. As eCenter Direct evolves over time these help fields may come into play.
Field help will be offered on both Neoserra and eCenter Direct when the user clicks the question mark next to the field: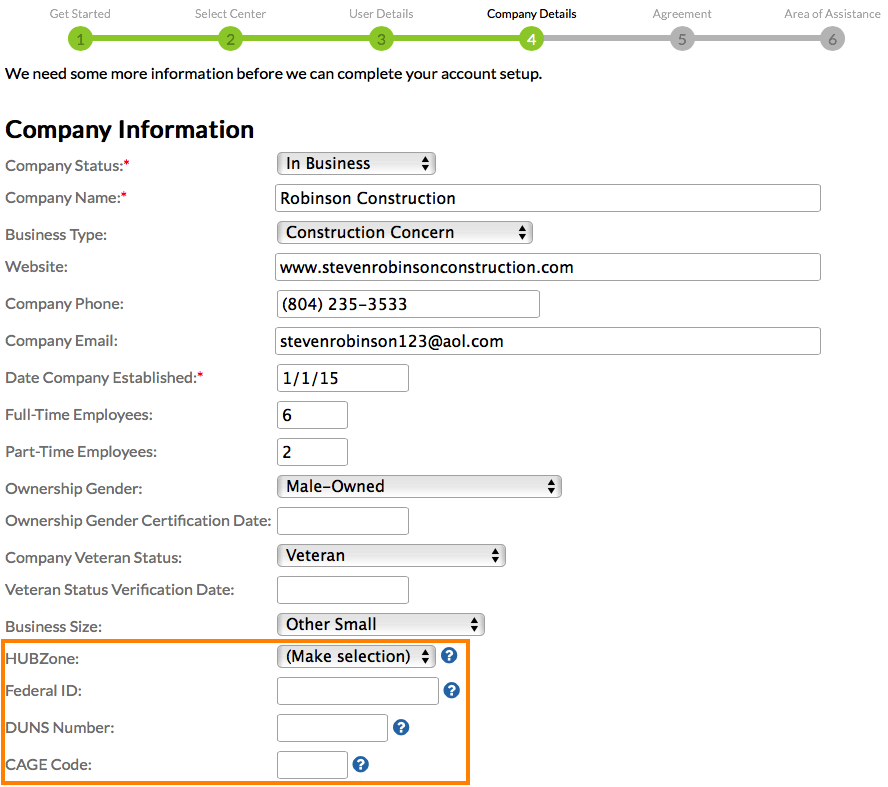 The help will display immediately below the field: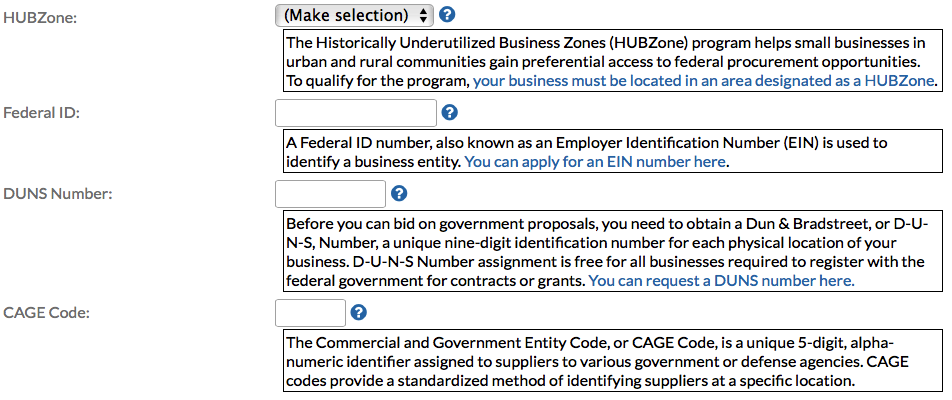 Want more? Browse our extensive list of Neoserra FAQs.