How does Neoserra track my clients' jobs and sales figures?
Effective October 1, 2018, SBA initiated some new requirements that necessitated the creation of a jobs and sales tracking table in Neoserra. On the client record, next to the full and part-time employee fields, and next to the sales, export sales and profits fields you will notice a special "graph" icon. Clicking on this icon will show you how the client's jobs and sales numbers have changed over time: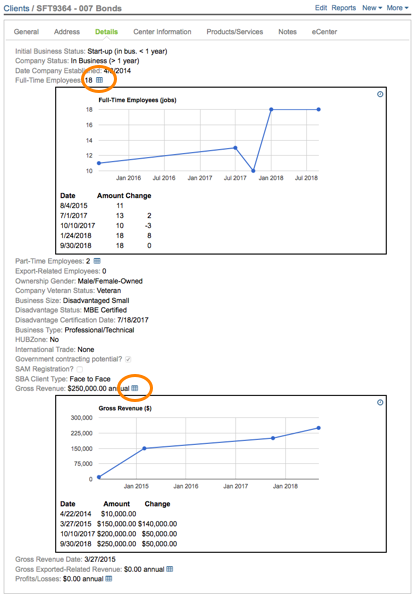 A new data point is added each time a change is made to the client record. In other words, if you edit the client record and change their full-time jobs from one (1) to three (3), then you will see a new data point on the graph. After October 1, 2018 the graph is exclusively updated based upon the changes made to the client record.
Note: All data points shown on the graph prior to 9/30/18 are based upon milestone records found in your Neoserra database. These data points cannot be used in conjunction with the Economic Impact/Capital Infusion Scorecard (ver. 2018). Only data points created after September 30, 2018 will be used for the Jobs Created, Jobs Retained, Jobs Supported and Change in Sales line items.
All users can see the user name and date associated with each data point. In other words, you can see when a data point was created and by whom:

Neoserra database administrators can additionally edit old data points: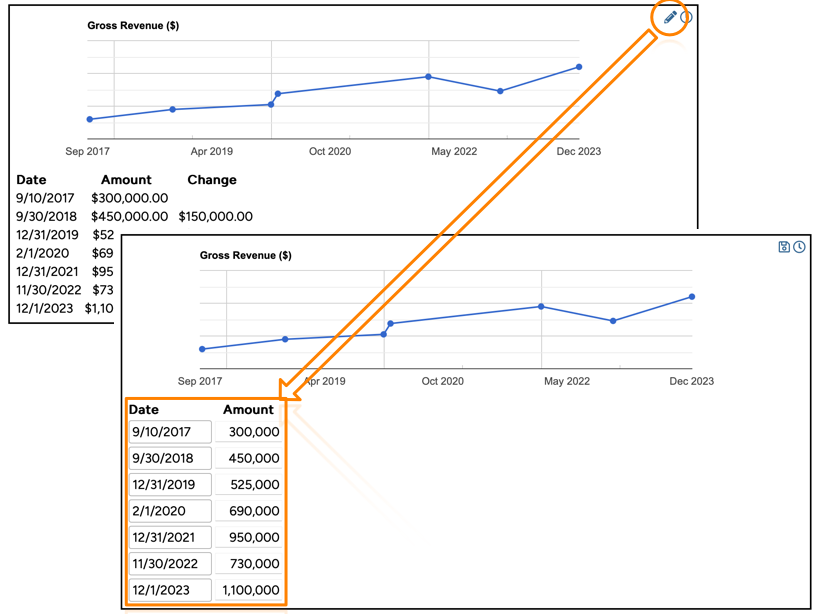 Editing old data on the client record will also cause an automatic update to the associated milestone record.
In addition to the tracking tables available on the client record, Neoserra also can give you a snapshot look at the jobs and sales figures on any given day that the client was counseled. Thus, if the client currently has 6 employees but you are curious as to how many employees they had three months ago when they were counseled, you can see this information in the margin of the prior session: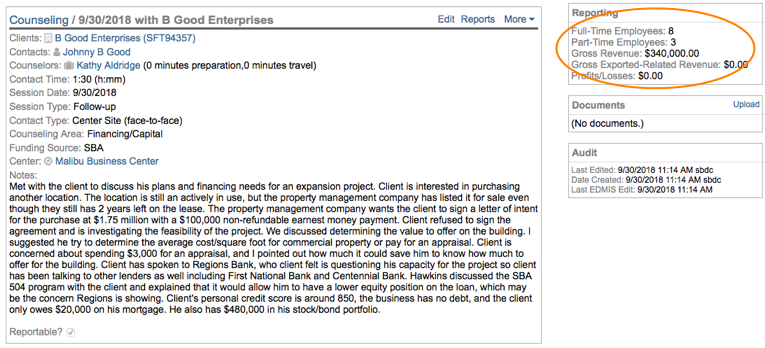 Since the tracking tables were introduced effective October 1, 2018, this information will only be shown for those sessions dated after October 1, 2018.
Want more? Browse our extensive list of Neoserra FAQs.